Hooker Avenue (Paperback)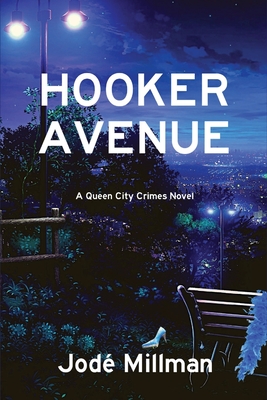 Description
---
Being a Good Samaritan can be deadly.
Single mom and attorney Jessie Martin learns that lesson the hard way.
During a violent spring thunderstorm, Jessie discovers an unconscious woman lying in a roadside ditch and dials 911 for help. Little does she know her compassion will propel her on a collision course with her estranged best friend, Detective Ebony Jones...and one of the most shocking mysteries in the Hudson Valley.
The badly beaten victim, Lissie Sexton, is a prostitute who claims she's escaped from the clutches of a killer. She's also a client of Jessie's new boss, and former nemesis, Jeremy Kaplan, and fearing for Lissie's life, he's hidden her away from everyone.
Ebony is investigating a series of cold cases, and the missing women's profiles bear a striking resemblance to Lissie's. She's willing to stake her career on the hooker being the key to solving the serial crimes. However, Jessie is the major obstacle to her investigation- she won't give up Lissie's location.
Jessie's in a bind. She wants to help Ebony, but she can't compromise her client, her boss, or her legal ethics.
To catch the killer, can Jessie and Ebony put aside their past? Can they persuade Lissie to identify her assailant to prevent future attacks?