Perfectly Suited: The Armor of God for the Anxious Mind (CD-Audio)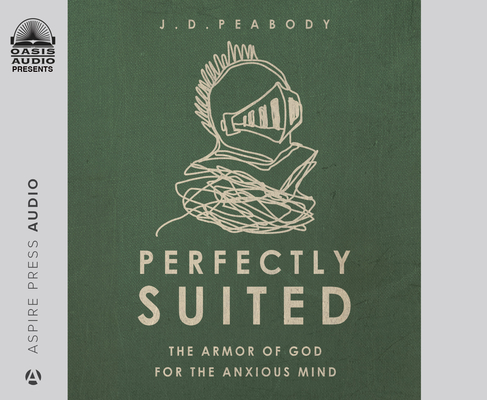 $29.99
This item is not currently available to order.
Description
---
What do you do when your own mind turns on you?
Fear, anxiety, and the critical voices in your head can be overwhelming―even if you believe Christ died to free you from those things. When J. D. Peabody found himself in a mental and emotional meltdown, he reached for the armor of God. In the process, he discovered God's protection and grace were far greater than he had previously imagined.

Perfectly Suited explores the armor of God through the lens of personal struggle, showing how the ancient metaphor for God's care is powerful for his embattled children in every generation.
About the Author
---
J.D. Peabody has always loved stories, and his career has been spent improving his ability to write and tell them. For nearly two decades, he wrote in the context of advertising and public relations agencies, where he gained an appreciation (or at least a tolerance) for being edited. He then switched fields entirely, attending seminary, helping start a new church and learning the discipline of writing for weekly sermon deadlines.
Writing from his personal experience with anxiety and diagnosed OCD, J.D. approaches readers from a sympathetic and hopeful perspective. Both practical and encouraging, J.D. hopes that readers will come away from his work, not weighed down by the Word of God, but uplifted and unburdened.
J.D. is a native of the Pacific Northwest, where he lives with his wife, who offsets the perpetually cloudy skies.