Wtf Is My Password: Internet Password Logbook Large Print with Tabs - Flower Design black Color Cover (Large Print / Paperback)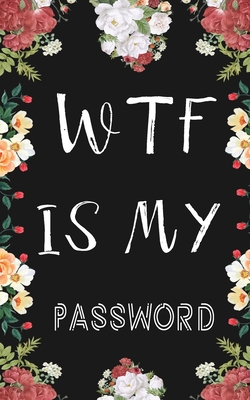 $6.82
This item is not currently available to order.
Description
---
PASSWORD ORGANIZER LARGE PRINT WITH TABS - PASSWORD LOG BOOK AND INTERNET PASSWORD ORGANIZER - PASSWORD NOTEBOOK MINI - NOTEBOOK KEEPER - SMALL PASSWORD BOOK - PASSWORD KEEPER BOOK SMALL
Keep track of usernames, passwords, Vault, web addresses in one easy & organized location.
The WTF IS MY PASSWORD is printed on high-quality interior stock with a gorgeous Flower Design black Color design cover.
If you are looking for a great internet password logbook with reasonable price, this book is a great choice for you. password log book and internet password organizer contains a lot of blank login sets for you to record, 440 .
This WTF IS MY PASSWORD specification:
Design: Cool cover design
Type: soft cover, glossy, perfect binding, white paper sheet
Number of pages: 120 pages
Note
Made-In: USA