Secondhand: Travels in the New Global Garage Sale (Compact Disc)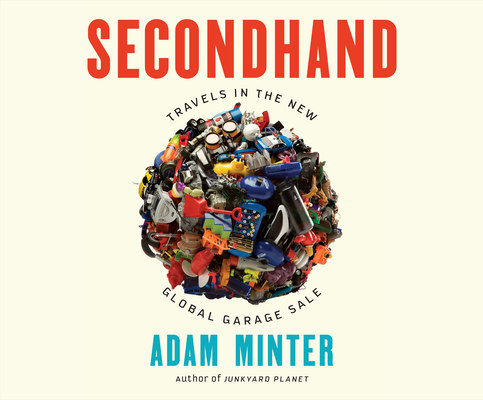 Email us for price & availability: info@oblongbooks.com
Special Order - Subject to Availability
Staff Reviews
---
What happens to all our stuff after we no longer want it? The answer is fascinating and a bit horrifying. Minter makes it clear, though, that the culture of reuse and repair is alive and well all across the globe despite corporate and national attempts to curtail the trade in secondhand goods. An important book.
— Lisa
Winter 2020 Reading Group Indie Next List
---
"Have you ever wondered what happens to all those items you've donated? You might be shocked to know that only a fraction ever makes it to thrift store shelves; instead, the majority goes to the landfill or is exported to other countries to be reused or recycled in ways you've never imagined. Secondhand is a fascinating, informative look into the afterlife of discarded items and the ecological impact created by our obsessive consumerism."
— Adrian Newell, Warwick's, La Jolla, CA
Description
---
When you drop a box of unwanted items off at the local thrift store, where do they go? Probably across the country--or even halfway across the world--to people and places eager to reuse what you don't want. In Secondhand, Adam Minter delves into the vast, multibillion-dollar industry that resells used stuff around the world. He follows the trail of unwanted objects from the closets, garages, and storage units of Middle America to epic used-goods markets in Canada, Mexico, Japan, Ghana, India, Malaysia, and beyond. Secondhand takes us through the often painful and heartbreaking process of cleaning out a lifetime's worth of possessions and shows that used stuff still has a place in a world that values the new and shiny--it entertains us, makes fortunes, fulfills needs, and transforms the way we live and work.
We appreciate your continued support!
If you would like to make a donation to help us through CLICK HERE.