Be Gentle On Yourself: 90 Day Chronic Pain Tracker/Diary (Paperback)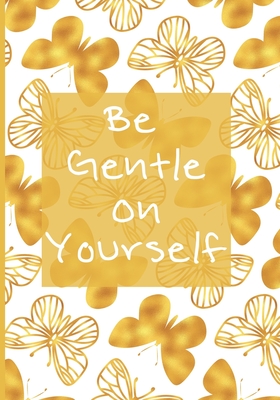 $10.34
This item is not currently available to order.
Description
---
Are you suffering from Chronic Pain? This 90 Day Pain Tracker will help you understand and manage your pain. It is also great for recording your medical history
Buy Now: Tracking your pain is a vitally important endeavour. You need all of the information in one place for perfect record-keeping. This log allows you to keep records for three (3) months or 90 days. You can take this diary with you because of its unique size. Record very important information to relay to your health care practitioner/physician assistant so they will be able to assist you in your pain management.
Features: Our uniquely designed tracker consists of
symptom tracker
body diagram to indicate location of pain
sliding pain scale
weather stimuli
mood tracking
notes
Product Description: 7" x 10" 91 pages. Perfect size for record keeping. Uniquely designed matte/glossy cover. High quality, heavy paper.
Ideas On How To Use This Log Book:
Personal Gift
Christmas Gift
Gifts Under $20