The Ocean in the School: Pacific Islander Students Transforming Their University (MP3 CD)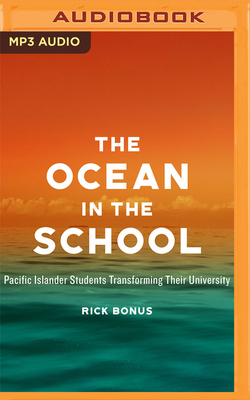 $24.99
This item is not currently available to order.
Description
---
In The Ocean in the School, Rick Bonus tells the stories of Pacific Islander students as they and their allies struggled to transform a university they believed did not value their presence.
Drawing on dozens of interviews with students he taught, advised, and mentored between 2004 and 2018 at the University of Washington, Bonus outlines how, despite the university's promotion of diversity and student success programs, these students often did not find their education to be meaningful, leading some to leave the university. As these students note, they weren't failing school; the school was failing them. Bonus shows how students employed the ocean as a metaphor as a way to foster community and to transform the university into a space that valued meaningfulness, respect, and critical thinking. In sharing these students' insights and experiences, Bonus opens up questions about measuring student success, the centrality of antiracism and social justice to structurally reshaping universities, and the purpose of higher education.