Secrets of Pets: Care of Fishes. A Step By Step Guide to Creating and Keeping of Freshwater Fish and Aquariums for Them. Life and Healt (Paperback)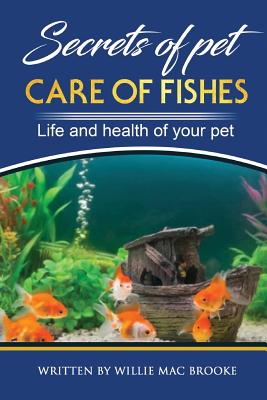 $12.64

Available in our Warehouse: Usually Ships in 3-8 Days
Description
---
We would like to bring to your attention guide
"Secrets of pets: Care of fishes",
which you have been looking for so long.
DOWNLOAD YOUR COPY TODAY AND LEAVE A REVIEW
Why should you buy this particular book?
Because it is a modern guide for caring for freshwater fish. Because he describes topics that will surely help you give your fish a harmony. Because the book is written captivating and very easy to understand.Because this book will save your time. You do not need to take the time to choose a suitable aquarium or find answers to urgent questions.Because the choice of fish is not an easy job, which we will do together.
In this manual you will learn about the equipment necessary to set up your aquarium; it also includes professional advice on the three types of filtration that you must have in order for your aquarium to be in excellent condition. This guide will help you guess your new aquarium with examples of fully filled aquariums containing hardy, compatible colorful fish for aquariums of different purposes and types. The guide explains what you need to do if you are the first owner of your aquarium, how to equip the aquarium and make it ideal for your fish.This guide will become an indispensable assistant if you have any suspicions that the health of your fish has worsened. Here, the maximum information is provided with possible diseases of fish and methods of their treatment.