PHP: A Comprehensive Intermediate Guide To Learn The Concept of PHP Programming (Paperback)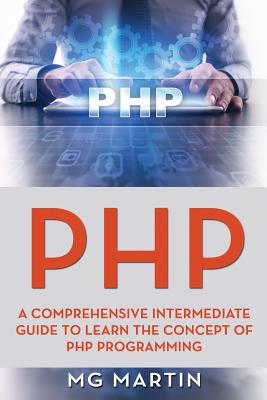 $18.39

Available in our Warehouse: Usually Ships in 3-8 Days
Description
---
Whether you plan to launch your best career in web development or you just want to set up your personal interactive website to save yourself the costs of hiring a PHP developer, this intermediate book will help you learn fundamental concepts which you can apply in your development process. In this book, you will learn the popular strategies and concepts designed wholly for web development.
The PHP programming language together with the MYSQL database is the ultimate package to help you release your web application. Once you acquire the fundamental skills in PHP, you will be at a better ground to enhance your web application and embrace your users. Regardless of whether you are a mobile developer experienced in Java, learning PHP and MYSQL is important. And there is no better and easy way to build web services that can be consumed fast by mobile devices than in PHP.
PHP is a language popularly known for its efficiency, simplicity, flexibility, and security. Take your PHP skills to the next level with this handy and powerful intermediate book. This book provides you with a step-by-step learning process while discussing different topics in PHP.
The PHP code snippets provided in this book have been commented out to ensure that you understand each concept discussed. This book provides you with an advanced training in PHP programming in a very interactive way that you won't struggle to research any more information. This book will not only instill you with the essential information you need to be an efficient PHP programmer, but it will also empower you and give you the confidence to even read further. Inside, you will LEARN:
How to use Restful APIs in PHP
Create PHP graphics
How to read, write, append, and delete files in PHP
How you can prevent hackers from intruding your site
Discuss PHP sessions and Cookies
Advanced OOP-Classes, Methods, and objects
And many more.
Don't wait Grab your copy today and take your PHP programming skills to another level.