The Midnight Call (Paperback)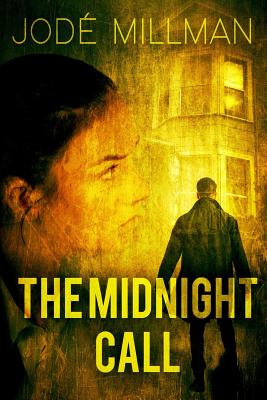 $16.99
Email or call for price.
Description
---
Who would ever suspect that their mentor, teacher, and friend is a cold-blooded killer?
Attorney Jessie Martin didn't--at least not until she answers the midnight call.

Late one August night, Jessie's lifelong mentor and friend--and presently a popular, charismatic, and handsome high school teacher--Terrence Butterfield calls. He utters a startling admission: he's killed someone. He pleads for Jessie's help, so out of loyalty she rushes to his aid completely unaware that she's risking her relationship, her career, and her life--and that of her unborn child--to help Terrence.

Does Jessie's presence at Terrence's home implicate her in the gruesome murder of the teenage boy found in the basement? Why does Terrence betray Jessie when he has a chance to exonerate her of any charges? Has he been a monster in disguise for all these years?

To reclaim her life and prove her innocence, Jessie must untangle the web of lies and reveal the shocking truths behind the homicide. This quest turns out to be the fight of her life: to preserve everything and everyone she holds dear.
About the Author
---
Jodé is the author of the best-selling SEATS: NEW YORK Theatre guidebooks (Applause Theatre and Cinema Books), and her debut thriller novel, "The Midnight Call," will released by Immortal Works Publishing in June 2019. "The Midnight Call" was short-listed for the Clue Award and received the First Place Blue Ribbon as "Best Police Procedural" by Chantireviews.com.
She received her BA and JD from Syracuse University, obtained her MA in English Literature from Eastern Michigan University, and has taught at Detroit Mercy Law School and Marist College.
Besides working on her next novel "Hooker Avenue," Jodé co-hosts and co-produces the Backstage with the Bardavon Podcast which invites the listener backstage for intimate conversations with artists appearing at the Bardavon 1869 Opera House in Poughkeepsie, N.Y. and UPAC in Kingston, NY. The podcast is available on iTunes, Spotify and GooglePlay.
Her publishing law column can be found in InSincC, The Sisters in Crime Quarterly and on her website at www.jodesusanmillman.com.
Praise For…
---
"Witty, smart, and entertaining. An intriguing mix of hopes and fears, where the line between right and wrong blurs into some juicy, legal skullduggery." Steve Berry International and New York Times bestselling author of The Malta Exchange
"Death comes to a small city--itself caught up in a struggle for survival--and slowly begins to dismember the lives of all involved. Most at risk is pregnant attorney Jessie Martin, who will soon be engaged in a battle for justice, freedom, and ultimately, the life of her unborn child. Jode Millman tackles issues of wealth, power, and mental illness--as well as the ability of a woman to speak up in a world designed to suppress her. The powerful ending of this novel dwells in terrifying ambiguities--while leaving readers with hope that the best lies ahead for a heroine not afraid to answer the midnight call.
--Jenny Milchman, USA Today bestselling author of Cover of Snow & Wicked River
--Jenny Milchman, Mary Higgins Clark award winning author of Cover of Snow & Wicked River
--Jenny Milchman, critically acclaimed author of Cover of Snow & Wicked River
"Jodé Susan Millman's The Midnight Call is an impressive debut. Deft plotting peels back the payers of this deliciously creepy and convoluted suspense novel in which surprises abound and nothing is as it seems. Don't think you know how this plays out- just put yourself in Millman's capable hands and enjoy the ride." – Karen Dionne, USA Today and #1 International bestselling author of The Marsh King's Daughter.
"The tricky legal maneuvering intrigues...Millman writes with verve." PUBLISHERS WEEKLY
"If you like courtroom battles, this legal thriller fits the bill!" – Chanticleer Reviews
The Midnight Call won First Place in the 2014 CIBAs in the CLUE Awards.