Mailboat II: The Silver Helm (Paperback)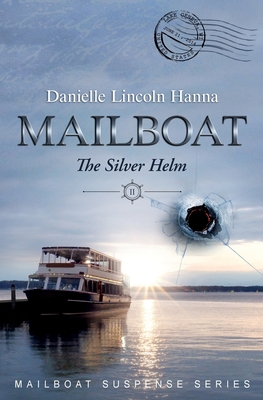 $17.99

Available in our Warehouse: Usually Ships in 3-8 Days
Description
---
The story continues from Mailboat Book I
Life has taught Bailey that everyone she gets close to leaves her. Even her beloved mentor, Mailboat Captain Tommy, has pulled away after the death of his son. Yet after her own recent brush with death, she's surrounded by people she wishes she could escape, from the flirty new busboy and the cops with their questions to the still-at-large serial killer with an ax to grind...
With the body count rising, Detective Monica Steele suspects there may be powerful and sinister forces at work in their resort town. But unless she can show the higher-ups some evidence, evil acts may tear Bailey and other innocent victims apart.
Can Steele find the killer in time? Or will the madman's plot spin out of control, dragging someone Bailey loves into the crossfire?
The Silver Helm is the second book in the riveting Mailboat Suspense Series. If you fell in love with Bailey and the entire crew from the first book, you won't want to miss what happens next in Danielle Lincoln Hanna's suspenseful page-turner
Buy The Silver Helm to jump into the deep end of the mystery today
This series is written to be read in order. Don't forget to pick up your copy of Mailboat I: The End of the Pier