Gathering Sunlight (Paperback)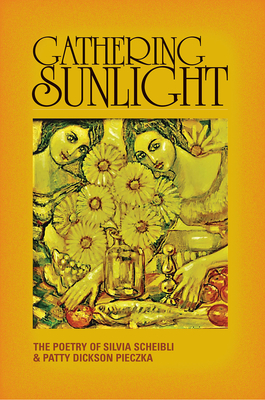 $27.60

Available in our Warehouse: Usually Ships in 3-8 Days
Description
---
Two extraordinary North American poets have come together in this shared book of poetry that exemplifies the depth to which the natural world and our place in it is perceived. Whether it's Silvia Scheibli's ability to connect with a Latin American culture that has been so influential on her own work, or Patty Dickson Pieczka's wanderings through the dream-like reality of her ever-deepening world, these are all poems from poets who have not only earned their words but lived them as well.
"GATHERING SUNLIGHT takes the reader to the remote sky islands of Mexico, into the "foothills of the imagination," seeking the wisdom of ancient Mayan and Aztec cultures, the Huichol artisan Chakira as our guide. Sensual and lush, Silvia Scheibli's poems offer a way of seeing. They are a visual poetic diary of her journey to reconnect with the spirits of the natural world. The journey into the dream world is unsustainable, however, the harshness of poverty, illness, and accidents cuts into the poems. Patty Dickson Pieczka also decries dream's infidelity, 'I wake on the roof to find my dream has lost its voice and forgotten its prayer.' Both poets seek a place 'far from the present with its dust-strewn dreams, ' although they know that this place is often perilous; the 'sultanate green eyes of jaguars' gleam in the poems, and dragons lurk at the 'farthest edge / of the subconscious.' We must, however, learn the ways of the forest without fear, 'Asleep in the cloud forest at night / death ignited their dreams / of opalescent orchids.' In shedding our distinctness as humans, we are reintegrated with the natural world. 'All nature enters me, / I am dove, magnolia, mountain lion.'"--Andrea Moorhead, Editor Osiris
"Through anaphora, synesthesia, assonance, and more, imagery flows through these poems like a wild river At times the imagery erupts like a volcano; other times words flutter as though they're made of silk. The uniqueness of language is impressive. From Silvia Scheibli we read: 'Parakeet-green & coconut-clawed / iguanas bask in dream-filled palms / taste melon sunlight / & tout spectacular tails / as their heavy Mayan eyelids / stay motionless.' And from Patty Dickson Pieczka, 'Unbraid the night song / smoking through my hair // I reach into the past / with hands of dust.' These poems about nature and the human condition are often intertwined to create one in the same. Written by two extraordinary poets Gathering Sunlight is a remarkable tour de force that comes highly recommended "--Alan Britt, author of Emergency Room
Poetry. Nature. Women's Studies. Collaborations.