Shelter: Notes from a Detained Migrant Children's Facility (Paperback)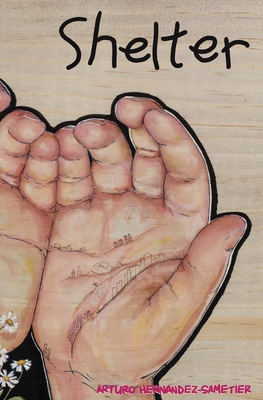 $7.99

Available in our Warehouse: Usually Ships in 3-8 Days
Description
---
In this rare account from within ICE detention facilities, fourteen children are followed from their arrest by U.S. Border Patrol to the day they exit facilities for unaccompanied minors. Preschoolers and teenagers, the kids offer a range of evocative backstories: a deaf and mute fifteen-year-old Mayan girl; a teen from India who has walked three thousand miles; a Guatemalan girl who has escaped domestic slavery and is on the run with her young siblings. Each child offers an account of their chaotic journey from Guatemala, India, Honduras or Mexico, and the situation that drove them to enter the U.S. illegally. We get an intimate view of their long, difficult quest for release to U.S. relatives and a rare, first-hand view of daily life within U.S detention shelters.
The author, a therapist within a major children's detention facility, offers a vivid, and often surprising, first-hand description of daily life within our immigration shelters; the complicated, often heroic efforts of shelter workers; and the processes and politics that decide if a child is deported or allowed to join family. In the epilogue, the author explains that due to Homeland Security restrictions, sharing information about the internal workings of migrant shelters forfeits any future employment. The author believes this to be the principal reason there are no other published accounts from within facilities for unaccompanied minors.
Raised in East Los Angeles and also a professional musician, Hernandez-Sametier has been a teacher, counselor and principal in some of the most difficult urban and rural school environments across the U.S. and Indian Country. He recently served as a therapist for high-trauma, unaccompanied minors detained by U.S. immigration. In 2006, he was honored as the "national educator of the year" by the American Association of Hispanics in Higher Education.