The Spare (Paperback)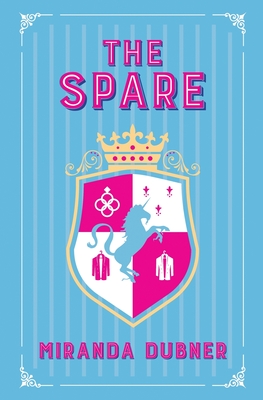 Description
---
"I'm publicly bisexual now, I'll make all the musical theatre references I please. I'll belt Cole Porter songs prancing on top of this bar if I want to." -His Royal Highness Prince Edward Nicholas William Desmond of Wales, second son of Her Majesty Queen Victoria II of England and the Commonwealth
Eddie Kensington had certain responsibilities up until two weeks ago. Dress well, smile in public, uphold the family honor. Be straight. Never talk about being bisexual, or being in love with his bodyguard, Isaac Cole, for nearly ten years. Protecting his mother and siblings from yet more tabloid scandal in the wake of his parents' high-profile divorce was always more important.
Up until two weeks ago, when he was outed by the press. Now he's in the midst of an unscheduled identity crisis, and his entire family seems to be joining in. His estranged father shows up. His sister flirts with the reporter hired to write their grandmother's biography. His older brother is more reluctant than ever to take up public-facing duties, and Her Majesty is considering going out on a date. Keeping calm and carrying on becomes impossible when Eddie learns Isaac might return his decidedly inconvenient feelings.
For any one of them to steal a happily ever after, the Kensingtons will have to decide what they really hold dear-the legacy they were born into, or the dreams they kept for themselves.