Fierce (Hardcover)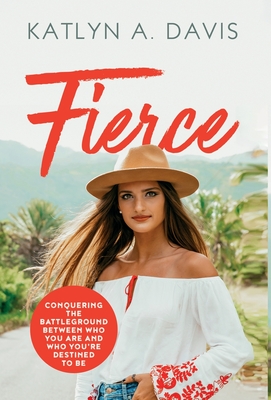 $24.99

Available in our Warehouse: Usually Ships in 3-8 Days
Description
---
Who are you, really? Many of us don't have an immediate answer to that question, much less the question: Who are you destined to be?
Far too often we get stuck on the battleground between who we are and who we are destined to be. With clouded vision, bullets firing from every direction, and a heightened sense of vulnerability, we turn back or sit hunkered down - waiting for the smoke to clear. We become complacent, reaffirm our own ideologies, and settle for who we currently are rather than challenging ourselves to transform into the people we were created to be.
Throughout stories of traveling adventures, spiritual epiphanies, and personal tragedies, Katlyn explains and breaks down the four pillars that give way to inward transformation.
- Self-Awareness
- Growth
- Intentionality
- Confidence
Finding the best version of yourself is never a stumbled upon discovery; it's a hard, sought-after truth that comes with adversity, discomfort, discipline, and a lot of perseverance. But it leaves you feeling accomplished, aching for more, and a fierceness in your eyes that will leave you thankful for the fact that who you were wasn't who you had to stay. Who you are isn't who you have to be.