We Can Do Hard Things: Mindful Affirmations For Kids (Positive Affirmations for Self-Love and Self-Esteem, Children's Picture Book, For Child (Paperback)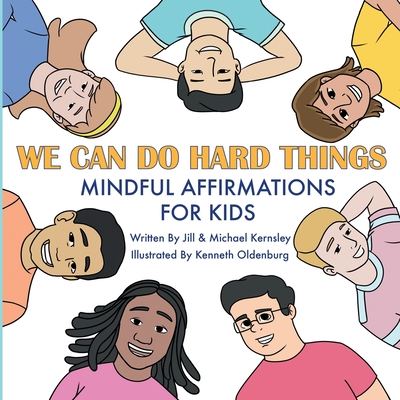 $12.95

Available in our Warehouse: Usually Ships in 3-8 Days
Description
---
We Can Do Hard Things is an empowering adventure that teaches kids that through thick and thin they can do almost anything if they try. This beautiful book, full of positive affirmations, introduces children to a way of keeping their spirits high no matter what life throws their way.
Children's authors Jill and Michael Kernsley bring us a series of real-life situations that deliver important messages to kids who are seeking to get the best out of life.
Spending even two or three minutes focused on positive affirmations can replace negative self-talk and help raise a child's self-esteem. This in turn can give kids the courage to persevere with things that were once overwhelming or scary to them.
Lovingly illustrated by Kenneth Oldenburg, We Can Do Hard Things welcomes young readers with illustrated drawings that children can really connect with.
Presented by the fantastic folks at Smiling Kids Press, We Can Do Hard Things makes a helpful, hopeful and inspirational gift for kids A gift that will help enhance their good spirits and inner strengths.