Unleashing the Kingdom, Lies That Bind: Taking Dominion Through the Unity of Men and Women (Paperback)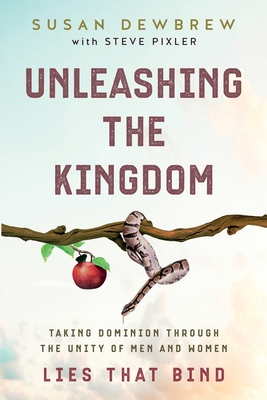 $10.99
This item is not currently available to order.
Description
---
The Kingdom is unleashed when men and women are united. Yet the greatest challenge to male-female unity is male-female equality. As long as men are viewed as superior and women as inferior, true unity is impossible. Men and women can form uneasy alliances, even work together to do loads of good in the world. But the true creational, covenantal unity that reveals the image of God and achieves God-honoring, God-revealing dominion over the earth cannot come as long as one gender dominates the other.
In Lies That Bind, which is Book 3 in the Unleashing the Kingdom series, author, entrepreneur and teacher, Susan Dewbrew, shows us how gender division and oppression all started with one lie, a lie that spawned a false reality that only the gospel of the Kingdom can expose. The truth sets us free In Lies That Bind, Susan takes us through each of the biblical passages that have been twisted by the lie and misused to limit and oppress women. With careful exegesis and profound reverence for the Scriptures, Susan shows us that we need not dismiss the Bible as misogynistic and anti-female. That's the lie that binds, and it's time to let the truth set us free