Lineage I: A Trail of Shaman (Paperback)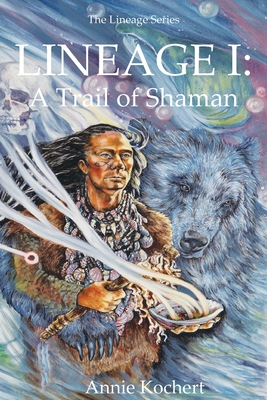 $29.69

Coming Soon - Available for Pre-Order Now
Description
---
LINEAGE I: A Trail of Shaman
Froom, the KENNEWICK MAN, lived 50 years, yet his bones lasted for thousands...long enough to reveal his ancestry to a world much different than his.
Before setting foot on the American continent, he belonged to a people with a life, a culture, and a past, and his past proved dark and shady.
Unknown to the Clan of the Ancient Humans, a devious, self-serving spirit helper with ambitious intent, aims to coerce them into making a hazardous journey to some place faraway where the Native Americans who dwell there will learn of her and worship her. But first, she needs a holy man, a shaman, to ensure her plan succeeds.
Young Bittoo struggles to resist the demands of his unyielding and treacherous spirit helper. His goal is to become the clan's most renowned hunter, not a shaman who leads his clan to a strange unheard-of land.
Throughout his childhood and into adulthood, while his spirit helper manipulates him, he schemes to outwit her. Follow the drama and intrigue, between them, along with the suspense created by Froom and a jealous apprentice shaman who both are out to murder Bittoo.
Learn about the Ainu's prehistoric religion, the oldest practiced religion in the world. Check out the factual and fictional rituals and check the glossary to see which is which.