Francis and Clare: The Struggles of the Saints of Assisi (Paperback)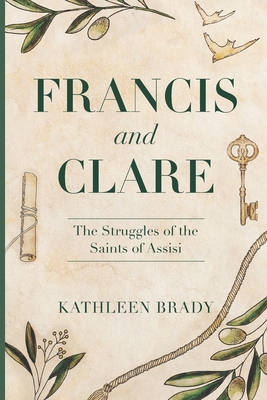 $29.89

Available in our Warehouse: Usually Ships in 3-8 Days
Description
---
Winner of a 2022 Catholic Media Association Award in Biography
Winner of a 2022 NYC Big Book Award for Historical Biography
"Everyone knows St. Francis but who is Clare? Kathleen Brady has made a deep dive into the Thirteenth Century to explore the lives of St. Francis of Assisi and St. Clare, a woman from an extremely rich family whose path to sainthood, impeded by others, took longer. This is a fantastic book. Enjoy " - Susan Brownmiller, best-selling author of Against Our Will: Men, Women, and Rape
When the adolescent Lady Clare agreed to secretly meet Francis Bernadone, the eccentric merchant's son who had become a wandering preacher, she was desperate to avoid the marriage that her parents were arranging for her. Francis, having gathered more than a dozen male followers, including her cousin, believed that Clare was the one to lead the female half of his movement, a movement that was loyal to the church but inspired by heretical sects where women played a prominent part. Over many meetings he promised a future in which she would preach and serve the lepers of Assisi. Warming to his plans, Clare and her kinswoman escaped their family under cover of night and began to live the life that Francis had envisioned. They continued until one particular cardinal, a future pope, took notice.
Francis of Assisi is rightly known for his joyous love of God and nature, but his life was also filled with opposition. Kathleen Brady's new dual biography reveals that Francis's neglect of Clare in the face of church opposition was his greatest shame. Clare, fighting against being locked into a cloister, used the fame she derived from their association as her only cudgel in her decades-long battle with the papacy for control of her community.
Set largely in thirteenth century Rome and Assisi, this narrative biography is the story of individual genius versus societal controls. Replete with holy, wily, and sometimes comical characters, it is set against the emergence of the flawed, bureaucratic Roman Catholic Church that is coming into ever-clearer focus today.