Mother of Exiles: Interviews of Asylum Seekers at the Good Neighbor Settlement House, Brownsville, Texas (Paperback)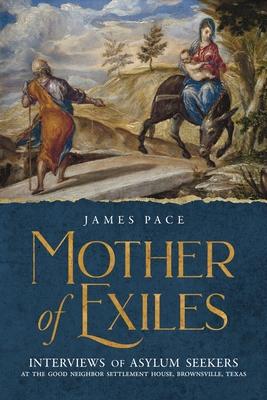 $29.99

Available in our Warehouse: Usually Ships in 3-8 Days
Description
---
Mother of Exiles: Interviews of Asylum Seekers at the Good Neighbor Settlement House, Brownsville, Texas by James Pace brings a human face to the borderlands crisis. Through eighty-five poignant interviews of asylum seekers from Bangladesh, Cameroon, Cuba, Ecuador, El Salvador, Guatemala, Honduras, Mexico, Nicaragua, and Venezuela, Pace provides unvarnished testimony of the sojourners' flight to the South Texas border (2018 - 2019); their detention by US Customs and Border Protection, and US Immigration and Customs Enforcement; and conditional release.
Through the interviews, Pace records the humanitarian aid proffered by Team Brownsville; and the interfaith Good Neighbor Settlement House's galvanizing Refugee Respite Program, created by then volunteer director, Jack M. White Jr., MSW, whose small staff and a cadre of volunteers source food, clothing, transportation; and provide access to phones, restrooms, showers, and beds for hundreds a day released to the city's bus station, in transit to the next destination.
In her riveting introduction, historian Sarah Towle sets the stage for the political, social, economic, and environmental factors that contribute to the desperate migration of people to the borderlands, and how one small historic border town has risen up to meet the unremitting humanitarian crisis, through strength, intelligence, faith, and love.