Life Without a Tie (Paperback)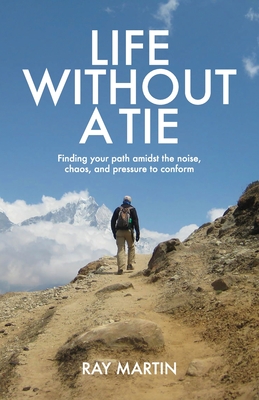 $19.99

Available in our Warehouse: Usually Ships in 3-8 Days
Description
---
Do you ever feel as if your home, career, partner, family and friends tie you down? What if you were to let go of just one of these? How about all of them? How could you direct yourself without your usual, predictable conditions, comforts, and familiar routines?
In 2005, shattered by divorce and the loss of my father, that became my challenge. I let go of being a successful business leader to embark on a journey of reinvention by taking a six-month sabbatical. However, life had another plan for me. My nomadic adventure unexpectedly lasted fourteen years.
In Life Without A Tie, you'll read how a random, unforeseen series of events helped me strengthen my inner guidance, deepen my humanity, and forge a new, authentic path. From London to Chiang Mai, New York, the Himalayas and beyond, we'll relive the journey together. I'll share the highs and lows, the tears and laughter, and the principles which guided me throughout. I've reflected on and captured the insights and wisdom gained in each step, and I've also included my six rules for happiness, which I hope may encourage you to discover your own.