Heart Balm: Whispers and Word Potions (Hardcover)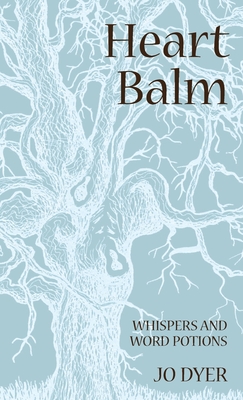 $22.79

Available in our Warehouse: Usually Ships in 3-8 Days
Description
---
Have you heard the whispers of the flowers and trees? What do they say to you?
Poetry has the power to transform your life and this book of whispers and word potions leaves you nowhere to hide. They hold up a mirror to your heart. Look closely and you will recognise yourself here; witness and come home to yourself as you feel the anger of Holly, the bitterness of Mr Pendulus Beech, the grief of Honeysuckle or the loneliness of Rose. Allow your heart to be soothed by the tenderness of Heart Balm, the peace of Homecoming, the listening ear of new moon in Gemini and the gratitude of Bluebell.
Poetry connects us to the parts of our being that lay hidden, unexpressed and possibly even unknown to us. The forgotten wounds, delights, pain, unresolved issues have a light turned onto them and we experience them anew, or for the first time. We witness ourselves and from here we grow.
The poems in this book speak to the human need for connection, belonging, validation, acceptance and love and for the desire to express these and have them met. When these needs are unmet, we suffer - our tender heart receives a blow and is bruised. Our response is often to armour ourselves, close our heart and protect ourselves the best we can. We can often forget at these times, that our most potent weapon is the love that lives in our heart. It is only by expressing and witnessing our pain that we can open our heart and let that love come forth to do its work.
The final chapter - A Match Made in Heaven - offers suggestions for flower and other vibrational essences that can support the heart on its journey. Vibrational essences help us to feel safe enough to take off our armour. They help the bruises to heal. They show us that armouring, fighting only keep us feeling less than, feeling small and more vulnerable and afraid. When we remove the armour and see all parts of ourselves, we begin to live consciously and with purpose.
So, this is a book for anyone who endures the pain of a bruised heart - which is, in fact, every single one of us. It weaves together the magic of flowers, vibrational essences, the moon and poetry to offer the compassionate witnessing of anger, loneliness, grief - the myriad bruises our tender hearts endure. There is tragedy and comedy but most of all there is the voicing of that which must be said. They contain within the affirmations we all long to hear - that you are loved, you are whole, you are enough; you are heard and witnessed, you are not alone and you matter.