Reg Saunders: An Indigenous War Hero (Paperback)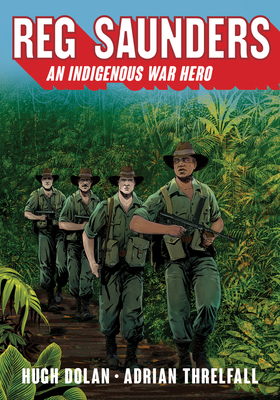 $19.99
This item is not currently available to order.
Description
---
Reg Saunders MBE not only survived the World War II battlefields in the Middle East, North Africa, Greece, Crete, and New Guinea, but excelled as a military leader. He was recommended for officer training and, in 1944, returned to New Guinea as a platoon commander—the first Aboriginal Australian to serve as a commissioned officer. What happened during the war to transform a determined young soldier from country Victoria into a war hero—one who would go on to serve with distinction in the Korean War, and become a pioneering figure for Indigenous rights?
About the Author
---
Hugh Dolan is a former intelligence officer with the Royal Australian Air Force. He is the author of 36 Days: The Untold Story behind the Gallipoli Landings,and Gallipoli: The Landing, presenter of the documentary Gallipoli from Above, and a general military historian-at-large. Adrian Threlfall is a lecturer in history at Victoria University in Melbourne, and a member of the education team at the Shrine of Remembrance, Victoria. A former infantryman in the Australian Army Reserve, he is also the author of Jungle Warriors, which explores Australia's role in jungle warfare in World War II.