Learn Paleo Hebrew Torah Lashawam Qadash Holy Tongue Yasha Ahayah Bible Scriptures Aleph Tav (YASAT) Study Bible (Paperback)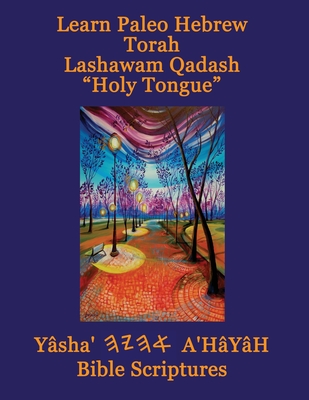 $269.93

Available in our Warehouse: Usually Ships in 3-8 Days
Description
---
Learn to read and speak Paleo Hebrew by following along with the Torah. Here for the very first time is the Paleo Hebrew Torah and how to pronounce the Hebrew with Lashawam Qadash, the (Holy) tongue. Also included is the Modern Hebrew to follow along in this fourth edition.
The Yasha Ahayah Bible Scriptures Aleph Tav (YASAT) coming out of Babylon is an English version following the Antioch (Protestant) WORD of the 1769 King James Bible (KJV), the Textus Receptus, Peshitta and the Jewish Aleppo Codex.
Did you know in every Bible translation including the KJV that our Heavenly Father's personal name Ahayah has been taken out and replaced with titles and even names of pagan deities more than 10,000 times? The YASAT is designed for those looking to read the word as it was meant to be, by coming out of Babylon which worshipped foreign Gods. Giving glory to Ahayah and not pagan gods, like Lord, God, Elohim, EL, Jehovah and Jesus to name a few. This scripture also replaces "Law" with "Torah Law," as the law was given to Moses on the temple mount and many confuse the LAW with the pagan laws found in society.