Cape Breton in the Long Twentieth Century: Formations and Legacies of Industrial Capitalism (Working Canadians: Books from the CCLH) (Paperback)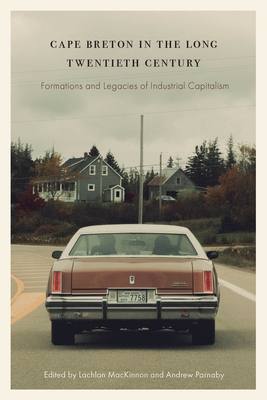 $68.53

Coming Soon - Available for Pre-Order Now
Description
---
A reflection on industrialization and deindustrialization through the history of Cape Breton Island.

The emergence, dominance, and alarmingly rapid retreat of modernist industrial capitalism on Cape Breton Island during the "long twentieth century" offers a particularly captivating window into the lasting and varied effects of deindustrialization. Now, at the tail end of the industrial moment in North American history, the story of Cape Breton Island presents an opportunity to reflect on how industrialization and deindustrialization have shaped human experiences. Covering the period between 1860 and the early 2000s, this volume looks at trade unionism; state and cultural responses to deindustrialization, including the more recent pivot towards the tourist industry; and the lived experiences of Indigenous and Black people. Rather than focusing on the separate or distinct nature of Cape Breton, contributors place the island within broad transnational networks such as the financial world of the Anglo-Atlantic, the Celtic music revival, the Black diaspora, Canadian development programs, and more.

In capturing the vital elements of a region on the rural resource frontier that was battered by deindustrialization, the histories included here show how the interplay of the state, cultures, and transnational connections shaped how people navigated these heavy pressures, both individually and collectively.
About the Author
---
Lachlan MacKinnon is the Canada Research Chair (Tier II) in post-industrial communities and an associate professor of History at Cape Breton University. His is the author of Closing Sysco: Industrial Decline in Atlantic Canada's Steel City. 

Andrew Parnaby is an associate professor of History and dean of Arts and Social Sciences at Cape Breton University. He is the author of many articles and books, including Secret Service: Political Policing in Canada from Fenians to Fortress America, with Reg Whitaker and Gregory S. Kealey.