A Professor's Life (Hardcover)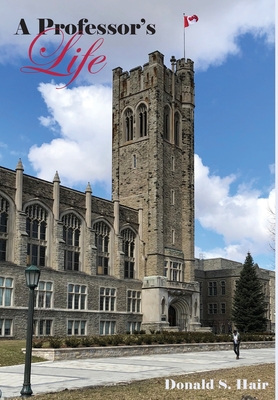 $118.80

Available in our Warehouse: Usually Ships in 3-8 Days
Description
---
The second half of the twentieth century witnessed a remarkable coming of age, not only for Canadian literature but also for Canadian universities. As a professor of English at the University of Western Ontario, Donald S. Hair experienced both of these transformations firsthand.
In this engaging memoir, Hair looks back over his long career. He discusses his encounters with (and impressions of) such prominent figures in Canadian literature as Margaret Atwood, Stan Dragland, Timothy Findley, Jay Macpherson, Alice Munro, Michael Ondaatje, Al Purdy, James Reaney, and many others. The book also provides insight into the evolution of Canadian higher education, including the ongoing battle between advocates of a teaching-centred approach and those who viewed research as the foremost priority of the academy. Along the way, Hair discusses the contributions of such renowned literary scholars as Northrop Frye, F.E.L. Priestley, Carl Klinck, and A.S.P. Woodhouse.
The 1960s and '70s also saw an efflorescence of cultural activity across Canada, including London, Ontario and the surrounding counties of southwestern Ontario. Hair's descriptions of the area's arts scene during the heyday of what came to be called the London Regionalism movement open a window into another era, as do his descriptions of such leading artists in that movement as Greg Curnoe and Jack Chambers. Also central to the narrative is Hair's friendship with Governor-General's Award-winning poet and playwright James Reaney, with whom Hair taught for many years at Western University.
The story recounted in A Professor's Life holds (to borrow the author's own words) "the basic appeal of the life story that everyone has to tell" as well as "the appeal of the historical context in which a life is lived, the kind of ap-peal that answers the question 'What was it like, to live then, to work in that place and time?'" The book is, in the end, a wholly absorbing account of a meaningful life well-lived.