Plant Stress Biology: Progress and Prospects of Genetic Engineering (Paperback)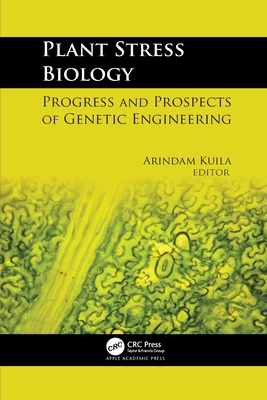 $138.60

Available in our Warehouse: Usually Ships in 3-8 Days
Description
---
This unique book covers the molecular aspects of plant stress and the various industrial applications. Chapters cover many important topics in the biology of plant stress, including morphological and physiological changes of plants due to accumulation of pollutants; the types of stress for enhanced biofuel production from plant biomass; plant adaptation due to different types of environmental stresses; potential applications of microRNAs to improve abiotic stress tolerance in plants; plant resistance to viruses and the molecular aspects; photosynthesis under stress conditions; plant responses to weeds, pests, pathogens, and agrichemical stress conditions; and plant responses under the stress of drought.
Key features:
- Describes the different types of plant stress
- Details the current and possible applications of plant stress biology
- Presents several case studies that include applications of plant stress
- Explores plant stress biology for applications in biofuel science
Plant Stress Biology: Progress and Prospects of Genetic Engineering will be useful for researchers in diverse fields as well as for plant biologists, environmental biologists, faculty, and students. The book will also be helpful for further advancement of research in the area of plant stress biology.
About the Author
---
Arindam Kuila, PhD, is currently working as Assistant Professor in the Department of Bioscience and Biotechnology, Banasthali Vidyapith, Rajasthan, India. Previously, he worked as a research associate at Hindustan Petroleum Green R&D Centre, Bangalore, India. He earned his PhD at the Agricultural & Food Engineering Department, Indian Institute of Technology Kharagpur, India, in 2013, in the area of lignocellulosic biofuel production. He was awarded a Petrotech Research Fellowship. He has an Indo-Brazil collaborative project funded by DBT, India, and has co-authored peer-reviewed research papers, review papers, edited books, and book chapters, and he has filed five patents.