Jesus vs. Jesus: The Christ, God's Word, God's Spirit Unveiled (Hardcover)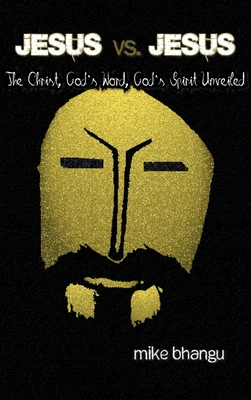 $28.98

Available in our Warehouse: Usually Ships in 3-8 Days
Description
---
For some, the information I present will be difficult to accept. Yet, what is good is never easy. I only present knowledge able to help a person find and hold Heaven. In my interpretation, this information is hidden and further presented as something it isn't.
The accepted information doesn't resonate with reason, and after many years of research and study, I'm unable to accept the literal and popular interpretation. In my understanding, with truth as the prize, there is more to Jesus and his story than the common version suggests. Jesus and his story are much more powerful and revealing.
This manuscript will decode many notions to present the secrets of initiation, those hidden by the mystery schools, and concealed within "the New Testament". Ideas such as:
* God's Word.
* God's Spirit.
* The Christ.
* The cross.
* The antichrist.
* The end-of-days.
* The nature of the beasts.
* 666.
* The battle between good and evil.
* How to encounter the Holy Spirit.
* The secret of Jesus' resurrection.
This said, I must confess, the truths I present are arduous for me to walk with. My hope is, someone reading is more capable than me and strong enough to embody them.