The Amazing Zoe: Grandma's Memory Box (Paperback)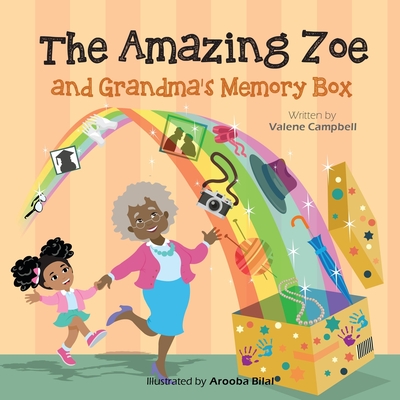 $16.99

Available in our Warehouse: Usually Ships in 3-8 Days
Description
---
Discover a heartfelt and touching story designed to help kids understand Alzheimer's Disease.
Zoe loves to visit her grandma But this time, she can't help but feel that something is different. Her grandma has forgotten to bake Zoe's favourite cookies, and sometimes she even forgets Zoe's name But luckily, Zoe's mom is there to help her learn all about Alzheimer's Disease. Zoe even devises a clever and creative way to help her grandma remember all her most treasured memories...
With a beautiful and heartfelt story designed to help children understand Dementia and Alzheimer's Disease in a way that they can relate to, Zoe's adventure blends a fun story with an important message about how even if our grandparents start to become forgetful, they still love us just as much as they did before.
Kids of all ages will love reading about Zoe's story and her ingenious memory box, and this touching tale makes the perfect teaching aid to explain what can often be a complex and upsetting topic in a meaningful way.
Book details:
- Features Loveable Characters and Colourful Illustrations With a Valuable Story
- Perfect For Both Boys and Girls Aged 4-8
- Helps Teach Kids About Ageing and Neurodegenerative Diseases
- Ideal For Any Family With Older Relatives Suffering From Forgetfulness or Alzheimer's
- And So Much More...
Great as a gift for your child, grandchild, niece or nephew, Zoe's Memory Box is an invaluable story that will soon become a cherished part of your bookshelf.
Are you ready to discover Zoe's adventure? Then scroll up and grab your copy now