The Nature of Woman: When the FEMININE is Ready the MASCULINE Responds (Paperback)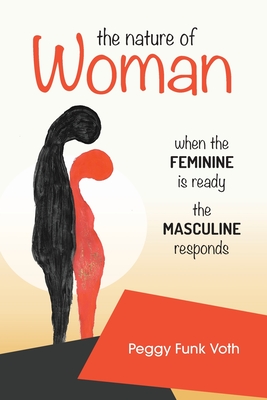 $16.95

Available in our Warehouse: Usually Ships in 3-8 Days
Description
---
A call to women to accept and live our feminine nature.
The essence of the feminine nature is life. It is the energy in us that cares about life in all its forms, that brings warmth and beauty to everyday living, that says yes to life. This sensibility runs deep yet close to the surface in women. Growing from girlhood into womanhood, many of us forget or reject our true femininity.
Coming back home to our feminine nature is a process of recognizing what was left behind, feeling the sorrow of that loss, and learning to value what is ours by birthright. Many women yearn to feel more whole, more complete.
The answer lies in connecting with the original feminine that flows in our veins. With knowledge and commitment, we can recover the sensitivities and intelligence natural to us as women. When rooted in the wisdom of our personal rhythms and inner knowing's, we experience security and a sense of belonging from within.
Explaining the feminine principle in a down-to-earth manner, The Nature of Woman affirms women's ways of thinking, seeing, speaking and being. Stories from the natural world, viewed psychologically, take the reader deep into the instinctive wisdom residing in women's bodies and psyches. An age-old practice from a culture that honours women's sensibilities reveals pointers for congruent living as a woman. Women hungry for a sense of authentic womanhood will find inspiration, validation and guidance here.
If you desire to Be Woman, the pages of this book invite you in.