Represent! (Paperback)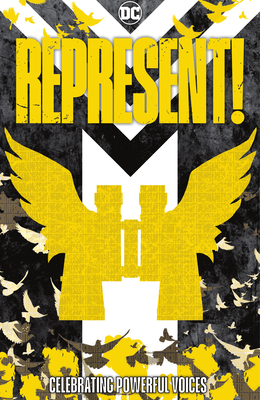 $16.99

Not Yet Published - Available for Pre-Order (Release date & price subject to change.)
Description
---
Celebrating powerful voices: Represent! collects the revolutionary digital-first series!

New voices present relevant, topical visions of social change and personal histories, some true-to-life while others are semi-fictionalized accounts of real experiences.

Jules, a Black teenager, is given a pair of old binoculars as he heads out for a morning of birdwatching in Central Park. He soon learns the binoculars show him a lot more than birds, and maybe they keep him safe, too.

Jesse Holland's Mississippi farm has been in his family since their first ancestor was freed from slavery, tended by his grandfather and his father before him. But as Jesse grows into a man, he's unsure if a patch of land in the Piney Woods and a life of tilling soil is his true destiny. But destiny can mean so much more than dirt and a tractor. Lanice's passion for cooking and desire for a career in the culinary arts are challenged by the source of her inspiration, her father, who is concerned about his only daughter working in a kitchen, like so many Black Americans before her.

These stories and more all have one thing in common: innovative styles and compelling stories that examine how our culture builds understanding, tracing society's arc toward justice as we evolve in pursuit of a more just and compassionate world.

This graphic novel collects Represent! #1-14.
About the Author
---
Christian Cooper is a Black American writer, author, and bird watcher from New York. He has written a number of stories for Marvel Comics Presents. Cooper was Marvel's first openly gay writer and editor. He introduced the first gay male character in Star Trek, Yoshi Mishima, in the Starfleet Academy series, which was nominated for a GLAAD Media Award in 1999. He also introduced the first openly lesbian character for Marvel, Victoria Montesi, and created and authored Queer Nation: The Online Gay Comic. Cooper was also an associate editor for Alpha Flight #106, in which the character Northstar came out as gay.