Venice: A Literary Guide for Travellers (Literary Guides for Travellers) (Hardcover)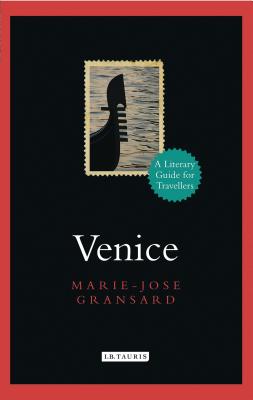 $27.50
This item is not currently available to order.
Description
---
Based on the author's popular seminars and walking tours of Venice, this entertaining and comprehensive "guide for literary travelers" is a work of literature itself, chronicling the writers and artists who have worked in or travelled to Venice over the centuries. Organized around six themes, such as Lust and Love, Death and Mystery, and Haven and Inspiration, the book covers an astonishing range of artistic output. Gransard reveals how since its beginnings in the 7th century, Venice has been a magnetic center of trade, culture, wealth, and power, acting as a crossroads for an array of religious pilgrims and refugees, diplomats, crusading armies, and merchants. Its fabled beauty and reputation became a haven for freedom of expression, and seduced some of the most celebrated figures in history: artists such as D rer, Da Vinci, Bellini and Turner; writers including Dickens, Byron, Kafka, Poe, Rousseau, Thomas Mann, Ruskin, and Ezra Pound; and composers including Mozart, Tchaikovsky, Verdi and Stravinsky. All those giants and their work in the city is detailed here, along with dozens of lesser-known but important artists, too. Each writer or artist's appearance in the text has their name in bold lettering for easy scanning and reading, and the handy back matter includes a glossary of Venetian words and phrases, a list of Venetian building addresses for more than 100 famed artists and writers (for easy visits to the locations where they lived and worked), a detailed chronology of the city's life, an extensive bibliography for further reading, and a useful index for finding favorite writers' places in the book.
A one-of-a-kind look at how places inspire writers and artists, as well as how artists fill the spirit of a place, Venice: A Literary Guide for Travellers is a must for literature lovers, and for tourists visiting "La Serenissima" - "the most serene" - who want to revel in the art and writing that took place in one of the most famous cities in the world.