Kicking the Bucket at the Drop of a Hat: The Meaning and Origins of Popular Expressions (Paperback)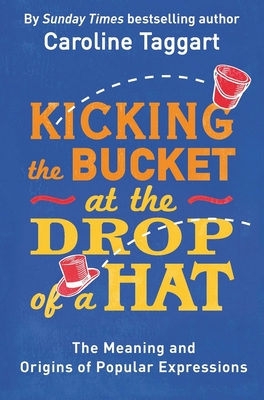 $14.25
This item is not currently available to order.
Description
---
Don't be down in the dumps if you can't cut the mustard when asked the definition of certain phrases—this down-to-earth guide is just the ticket. This collection contains some fascinating and remarkable stories about our best-loved and most colorful phrases and shows the huge range of sources from which they originate. From advertising to the Ancient Greeks, from the military to meteorology, Kicking the Bucket at the Drop of a Hat takes us on a wonderful journey through our language's history. With more phrases than you can shake a stick at, this collection will bring home the bacon for any Tom, Dick, or Harry with a love of language.
About the Author
---
Caroline Taggart worked in publishing as a popular nonfiction editor for 30 years. She is the author of 500 Words You Should Know, I Used to Know That, and New Words for Old, and the co-author of My Grammar and I (or should that be 'me'?), Answers to Rhetorical Questions, A Classical Education, An Apple a Day, and Pushing the Envelope.