Columbo: A Rhetoric of Inquiry with Resistant Responders (Hardcover)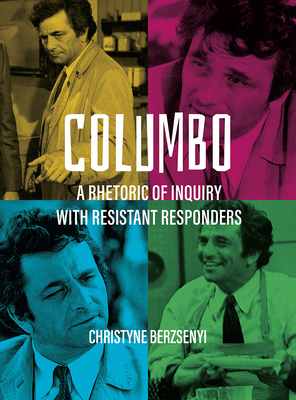 $130.20
This item is not currently available to order.
Description
---
An analysis of the hit television series Columbo and the investigative methods of its eponymous main character.

In the iconic detective show, which aired from 1968 to 2003, Lieutenant Columbo was known for his Socratic method of rhetorical inquiry. Feigning ignorance and employing a barrage of questions about minute details, the detective enacts a persona of "antipotency," or counter authoritativeness, to affect the villains' underestimation of his attention to inconsistencies, abductive reasoning, and rhetorical efficacy. In his predominantly dialogue-based investigations, Columbo exhausts his suspects by asking a battery of questions concerning all minor details of the case—an aggravating, tedious provocation for the killer trying to maintain innocence.

In this engaging interdisciplinary study, Christyne Berzsenyi explores the character and his influences, dissects his methods of investigation, and assesses the show's enduring legacy in academia and popular culture. While critical and theoretical, the text is also accessible to interdisciplinary readers, practical in application, and amusing for Columbo buffs.
About the Author
---
Christyne Berzsenyi is associate professor of English at Penn State Wilkes-Barre.