Conducting the Brahms Symphonies: From Brahms to Boult (Hardcover)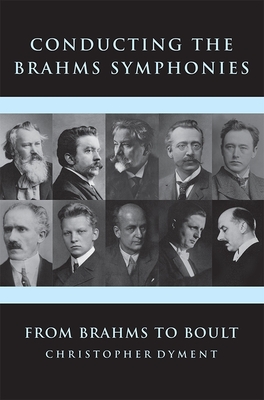 $43.95

Available in our Warehouse: Usually Ships in 3-8 Days
Description
---
A major study sure to fascinate musicians, Brahms enthusiasts and those interested in the history of recorded music. How did Brahms conduct his four symphonies? What did he want from other conductors when they performed these works, and to which among them did he give his approval? And crucially, are there any stylistic pointers to these performances in early recordings of the symphonies made in the first half of the twentieth century?
For the first time, Christopher Dyment provides a comprehensive and in-depth answer to these important issues. Drawing together thestrands of existing research with extensive new material from a wide range of sources - the views of musicians, contemporary journals, memoirs, biographies and other critical literature - Dyment presents a vivid picture of historic performance practice in Brahms's era and the half-century that followed. Here is a remarkable panorama showcasing Brahms himself conducting, together with those conductors whom he heard, among them Levi, Richter, Nikisch, Weingartner and Fritz Steinbach, and their disciples, such as Toscanini, Stokowski, Boult and Fritz Busch. Here, too, are other famed Brahms conductors of the early twentieth century, including Furtw ngler and Abendroth, whose connections with the Brahms tradition are closely examined. Dyment then analyses recordings of the symphonies by these conductors and highlights aspects which the composer might well have commended. Finally, Dyment suggests the importanceof his conclusions for those contemporary conductors who are currently attempting to rediscover genuine performance traditions in their own re-creations of the symphonies.
This major study is complemented with forty photographs and a frontispiece. It is sure to fascinate musicians, Brahms enthusiasts and those interested in the history of recorded music. CHRISTOPHER DYMENT is author of Felix Weingartner: Recollections and Recordings(Triad Press 1976) and Toscanini in Britain (The Boydell Press 2012). He has published many articles about historic conductors over the last forty years.