Church Curiosities: Strange Objects and Bizarre Legends (Shire Library) (Paperback)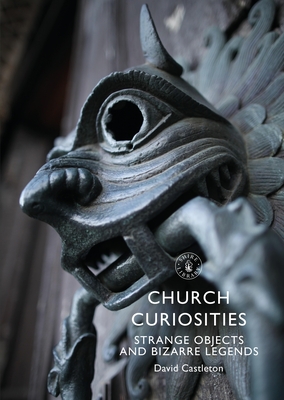 $14.00
This item is not currently available to order.
Description
---
A guide to the eccentric and rare objects, tales, and legends that lie hidden behind the doors of Britain's churches.

Why does Frensham Church contain a cauldron said to have belonged to fairies? What stories lurk behind Lincoln Cathedral's imp, Westminster Abbey's macabre royal effigies, and Salisbury Cathedral's 'boy bishop' statue? Why do Britain's churches contain dragon-slaying spears, monstrous cows' ribs, pagan Roman altars, reindeer horns, and archbishops' mummified skulls? David Castleton takes you on a journey through the fascinating world of lepers' squints, sanctuary knockers, virgins' garlands, and pancake bells, forever altering your view of Britain's churches and cathedrals.
About the Author
---
David Castleton is an author, poet, blogger, and freelance journalist, best known for his novel The Standing Water. He has always had an interest in poking around ruined castles and abbeys and absorbing spooky old wive's tales and has taught English and creative writing at the University of Manchester.
Praise For…
---
"Novelist Castleton (The Standing Water) makes a convincing case in this enjoyable guide that British churches are delightfully weird ... With colorful stories and gorgeous photographs, this enjoyable reference is a refreshing reminder of Britain's eclectic religious history." —Publishers Weekly