The Hidden Histories of House Plants: The stories behind how our most-loved plants made their way to our homes (Hardcover)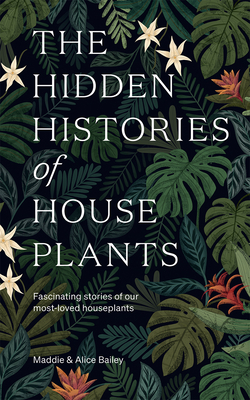 $19.99
Coming Soon - Available for Pre-Order Now
Description
---
The Hidden Histories of House Plants explores the world's most common house plants, and their journeys to our homes.

This book isn't just a dry exploration of historical cultivation; the narrative explores the plants' places in social history, art, politics, fashion and culture, showcasing the most fascinating elements of each plant's story, be it William Morris' palm obsession that continues to be replicated in the 21st century by the likes of Ikea, or how common indoor ferns first made their way to Europe in glass jars for botanical studies, and why these terrariums are now on display in almost everyone's homes.

Accompanied by stunning illustrations, each text takes the reader on a journey through time, history and culture, told by the most universally binding objects in our homes from London to Beijing – house plants.
About the Author
---
Alice and Maddie quite literally hail from a London plant and flower dynasty – their grandfather was a Dutch flower merchant and nursery owner, and their mother the celebrated horticulturalist and author Fran Bailey – Maddie and Alice Bailey head up Forest London, a cult plant and homewares shop with two sites in South London, along with a flower shop. With a lifelong and in-depth knowledge of house plants, the sisters sell anything from the Insta-ubiquitous monstera to the kinds of cacti that the ever-growing plant-nerd community hunt high and low for. Their first book, The Green Indoors, will be published by Hardie Grant in May 2021.
We appreciate your continued support!
If you would like to make a donation to help us through CLICK HERE.