The Lunatic Express: The Magnificent Saga of the Railway's Journey into Africa (Hardcover)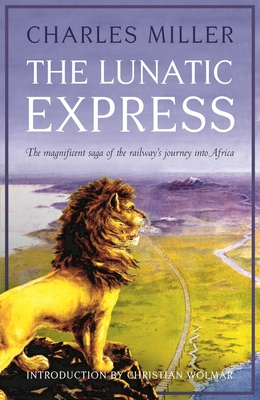 $38.45
This item is not currently available to order.
Description
---
In 1895, George Whitehouse arrived at the east African post of Mombasa to perform an engineering miracle: the building of the Mombasa-Nairobi-Lake Victoria Railway—a 600-mile route that was largely unmapped and barely explored. Behind Mombasa lay a scorched, waterless desert. Beyond, a horizonless scrub country climbed toward a jagged volcanic region bisected by the Great Rift Valley. A hundred miles of sponge-like quagmire marked the railway's last lap. The entire right of way bristled with hostile tribes, teemed with lions and breathed malaria. What was the purpose of this "giant folly" and whom would it benefit? Was it to exploit the rumored wealth of little-known central African kingdoms? Was it to destroy the slave trade? To encourage commerce and settlement? This book explores the building of this great railway in an earlier Africa of slave and ivory empires, of tribal monarchs and the vast lands that they ruled.
About the Author
---
Charles Miller was a popular author and journalist, specializing in historical books on East Africa. His titles include An Entertainment in Imperialism, Battle for Bundu, and The First World War in East Africa. Christian Wolmar is a journalist and railway historian whose books include The Great Railroad Revolution.