Where Is God in a Coronavirus World? (Paperback)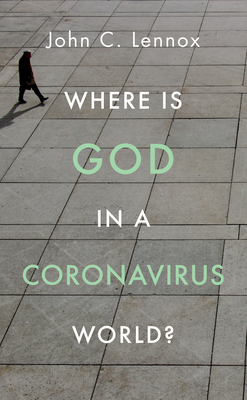 $6.59

Available in our Warehouse: Usually Ships in 3-8 Days
Description
---
Whatever our view of the world and whatever our beliefs, the effects of the coronavirus pandemic are perplexing and unsettling for all of us.
In this short yet profound book, Oxford mathematics professor John Lennox examines the coronavirus in light of various belief systems and shows how the Christian worldview not only helps us to make sense of it, but also offers us a sure and certain hope to cling to.
About the Author
---
John Lennox is an Emeritus Professor of Mathematics at the University of Oxford and Emeritus Fellow in Mathematics and the Philosophy of Science at Green Templeton College. He is also an Associate Fellow of the Said Business School. He is particularly interested in the interface of science, philosophy and theology. Lennox has been part of numerous public debates defending the Christian faith against well known atheists including Richard Dawkins, Christopher Hitchens and Peter Singer. He is the author of a number of books, including "Can Science Explain Everything?" and Where is God in a Coronavirus World?.