Gladys Aylward: The Little Woman with a Big Dream (Hardcover)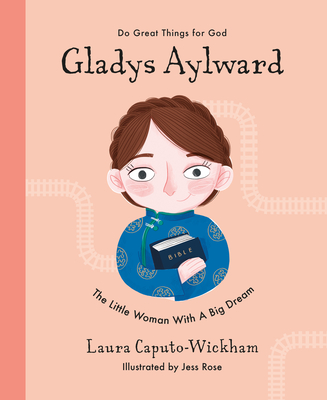 $12.99
This item is not currently available to order.
Description
---
Read the true story of Gladys Aylward, who overcame many obstacles to be a missionary in China.
After some initial setbacks, Gladys was given an opportunity to go to China. But the setbacks didn't end there Having worked day and night to earn enough money to travel to China, her train only got as far as Siberia. Gladys then had to sneak onto a ship, take another boat, another train, a bus and lastly a donkey
When she eventually arrived in China, the villagers were deeply suspicious and threw mud at her But, with time, Gladys earned the trust of those around her and told them all about Jesus.
This beautifully illustrated children's biography of Gladys Aylward (1902-1970) is part of a series designed to show kids that God uses ordinary people to do extraordinary things.
About the Author
---
Laura Caputo-Wickham is a children's author from Rome, now living in Kent with her husband, James, two young daughters and a cat. In her spare time, Laura is involved with her church's toddler group and helps the children in her local school with their reading.