The Royal Family Operations Manual: The History, Dominions, Protocol, Residences, Households, Pomp and Circumstance of the British Royals (Hardcover)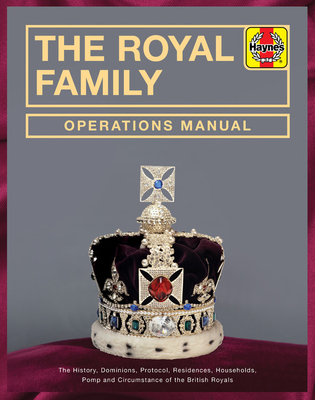 $36.95

Available in our Warehouse: Usually Ships in 3-8 Days
Description
---
The Royal Family of the United Kingdom is one of the most instantly recognized institutions in the world. Since the current monarch, Queen Elizabeth II, was crowned in 1952, it has undergone a huge amount of cultural and social change, but over the course of many decades the Royal Family has continued to play an important role in British society.
The Royal Family Operations Manual
, written by royal expert and correspondent Robert Jobson, offers a complete examination of a very British institution, looking behind the scenes at the current heirs of a kingdom that has been ruled nearly uninterruptedly by a monarch since 774AD. Chapters include explanations of the:
Windsor bloodline, family tree and personalities
Their royal residences, palaces and country retreats
Military connections
Charity work
Annual engagements
Royal finances, including facts and statistics on personal incomes, state salaries and business interests
Births, marriages and deaths
State ceremonies, such as the opening of parliament, the Christmas address, trooping the colours and the elaborate hosting of foreign dignitaries.
The book also includes throughout fascinating behind the scenes details on staff, domestic rituals, personalities, pets, family gatherings and other inside information.
Lavishly illustrated with photographs of the people, places and events of the past 150 years, this book makes a fitting celebration of Queen Elizabeth II's reign as she nears 70 years on the throne.
About the Author
---
Robert Jobson is a journalist, author and broadcaster who has reported on the Royal Family since 1991 as correspondent for UK national newspapers, US TV network ABC News and Australia's breakfast show Sunrise. Robert has written several books on the British royals, including the best-selling Diana: Closely Guarded Secret, Guarding Diana and the recently well-received Charles at Seventy.