Consumer Survival Guide (Hardcover)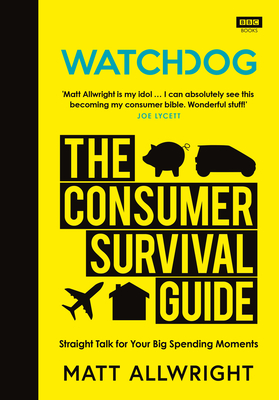 $32.95
This item is not currently available to order.
Description
---
Keep your money in your pocket.

In a quarter of a century of broadcasting Watchdog has become the go-to consumer champion. In today's white noise created by factors like baffling new technology and complex legal jargon the show endeavours to help people be heard. However, with its mailbag continually growing, not every case can be aired on national television.

In The Watchdog Survival Guide, Matt Allwright will help you to help yourself amid the minefield of modern consumer rights and fraudsters, offering practical advice on how to sidestep pitfalls in all areas of life. Each chapter is built around relatable hurdles we all face - renting a flat, buying a car, securing our online data, booking a dream holiday and much more.

Packed with useful tips, myth busters and case studies, The Watchdog Survival Guide will leave you feeling empowered and save you some pennies along the way.
About the Author
---
Matt Allwright is a well-known prime-time television presenter and journalist. His trademark programme is the BBC One hit Rogue Traders, but his abilities stretch beyond the consumer journalism where he's made his name. He's also been a mainstay presenter and reporter on The One Show over the last few years, and was a key part of the BBC's live Royal Wedding coverage in 2011. Other recent projects include BBC One daytime series You've Been Scammed which unearths the growing number of scams targeting the British public today.