Who's Hiding in the Jungle?: A Spot and Match Game (Paperback)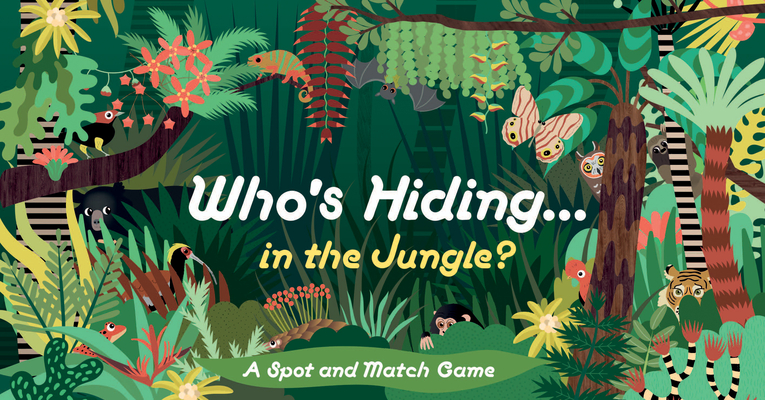 Description
---
Who's Hiding in the Jungle? will have the whole family in stitches!

Pick a card, any card! With one landscape card and one animal card, there will only ever be one animal that features on both. From wild cats to camouflaged reptiles, can you be the first to find the concealed animal in amongst the jungle scenery? Featuring Caroline Selmes's delightful animal illustrations and jungle scenes.

Caroline Selmes is also the illustrator of Dinosaur Bingo, Jungle Bingo and the popular I Saw It First! series.

FUN FOR THE WHOLE FAMILY: this easy-to-play game is suitable for children aged 4+ for hours of family fun
FAST-PACED MATCHING GAME: with one landscape card and one animal card, accelerate your reaction speed as you spot the animal that appears on both
CAPTIVATING ILLUSTRATIONS: beautifully illustrated animals and jungle scenes
About the Author
---
Caroline Selmes is an illustrator and former advertising art-director based in London. Her projects for Laurence King include I Saw it First! Jungle, I Saw it First! Ocean, Dinosaur Bingo, and Jungle Bingo.
We appreciate your continued support!
If you would like to make a donation to help us through CLICK HERE.