The Art Game: New edition, fifty cards (Magma for Laurence King) (Cards)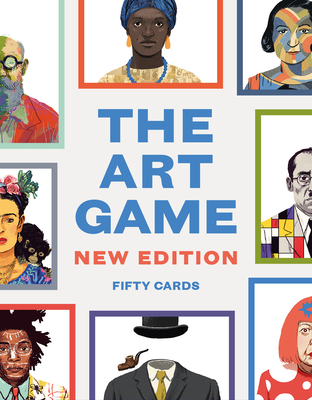 Description
---
Piet Mondrian or Andy Warhol—Frida Kahlo or Georgia O'Keeffe—whose artworks have been the most influential? The most shocking? The most expensive? How about their versatility or critical reception? These cards allow art lovers of all ages to play their favorite artists against each other to discover who rules the art world. Now in a new and expanded edition which redresses the gender imbalance in modern art and includes equal numbers of male and female artists.
About the Author
---
James Cahill and Holly Black are freelance art writers based in London, UK.

Mikkel Sommer was born in 1987 in Copenhagen. He currently works in illustration, design for animation, and comic books. He lives in Berlin, Germany, with his wife and daughter.
We appreciate your continued support!
If you would like to make a donation to help us through CLICK HERE.