Total War: Maximizing the Body's Own Resources (Paperback)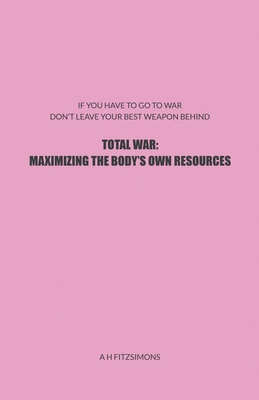 $14.85
This item is not currently available to order.
Description
---
Total War details in theory and practice how we can maximize the body's own resources to work in combination with expert medical care and treatment. With the immune system currently playing the lead role in the fight against covid-19, having these resources functioning at their optimum is now more important than ever.
THEORY: analysis of strategy and tactics involved.
PRACTICE: The Fight The non-fictional account of how the author repeatedly applied the tactics during a sixteen month stay in hospital with advanced lymphoma.
Reviews for The Fight:
"A triumphant story of love, resilience and survival."
Catherine Deveney, Scottish Journalist of the Year 2005
"Extraordinary and uplifting."
Andrew Anderson, Maggie's Centres
"Brave and inspiring... as a reader I was willing him to defy the odds."
Julia Combellack, Penny Brohn Cancer Care
"An inspirational account of 'fighting spirit'."
Professor David Peters, Chair British Holistic Medical Association
"A work that should be made available to all students in studies related to health promotion, public health, psychology and in medical schools as well."
Professor Theodore H MacDonald, Former Head of Postgraduate Studies in Health Brunel University