Stairways to Heaven: Rebuilding the British Film Industry (Paperback)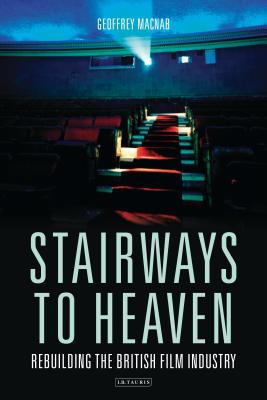 $35.03
This item is not currently available to order.
Description
---
What has brought about the transformation of the British film industry over the last few decades, to the beginnings of what is arguably a new golden era? In the mid-1980s the industry was in a parlous state. The number of films produced in the UK was tiny. Cinema attendance had dipped to an all-time low, cinema buildings were in a state of disrepair and home video had yet to flourish. Since then, while many business challenges - especially for independent producers and distributors - remain, the industry overall has developed beyond recognition. In recent years, as British films have won Oscars, Cannes Palms and Venice Golden Lions, releases such as Love Actually, Billy Elliot, Skyfall, Paddington and the Harry Potter series have found enormous commercial as well as critical success. The UK industry has encouraged, and benefitted from, a huge amount of inward investment, much of it from the Hollywood studios, but also from the National Lottery via the UK Film Council and BFI. This book portrays the visionaries and officials who were at the helm as a digital media revolution began to reshape the industry. Through vivid accounts based on first-hand interviews of what was happening behind the scenes, film commentator and critic Geoffrey Macnab provides in-depth analysis of how and why the British film industry has risen like a phoenix from the ashes.
About the Author
---
Geoffrey Macnab is a film journalist and critic for The Independent, The Guardian and Screen International. His books include the acclaimed Delivering Dreams: A Century of British Film Distribution and Ingmar Bergman: The Life and Films of the Last Great European Director (both I.B.Tauris).