Most Unimaginably Strange: An Eclectic Companion to the Landscape of Iceland (Hardcover)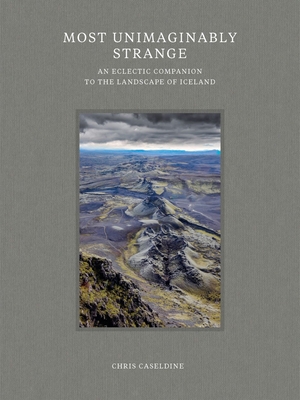 Description
---
For all who yearn to travel to the home of the sagas, a beautifully illustrated companion to the terrain of Iceland—from puffins to ponies, glaciers and volcanoes to legendary trolls.
 
Described by William Morris as "most unimaginably strange," the landscape of Iceland has fascinated and inspired travelers, scientists, artists, and writers throughout history. This book provides a contemporary understanding of the landscape as a whole, not only its iconic glaciers and volcanoes, but also its deserts, canyons, plants, and animals. The book examines historic and modern scientific studies of the landscape and animals, as well as accounts of early visitors to the land. These were captivating people, some eccentric but most drawn to Iceland by an enthrallment with all things northern, a desire to experience the land of the sagas, or plain scientific and touristic curiosity. Featuring many spectacular illustrations, this is a fine exploration of a most singular landscape.
About the Author
---
Chris Caseldine is professor emeritus of quaternary environmental change at the University of Exeter. He collaborated with poet Alyson Hallett on Six Days in Iceland.
Praise For…
---
"A most impressive work. Travelers to Iceland in the nineteenth century did not see the land as it was, but more as they expected it to be: an exotic landscape. Caseldine takes a different approach, traveling through the history and topography of Iceland with great understanding and knowledge of his subject. It is highly recommended to anyone who loves to explore the unknown."
— Sigurður Gylfi Magnússon, Professor of Cultural History, University of Iceland

"Anyone whose dreams are haunted by Iceland's mountains and mossy lava plains will find lots to learn and to enjoy in this colorful book and the striking tales it tells. Put on your coziest wool sweater and learn how Iceland's landscapes inspired great debates in earth science and shaped the fates of Icelanders and countless awestruck visitors through the centuries."
— Yarrow Axford, polar geoscientist and associate professor in the Department of Earth and Planetary Sciences, Northwestern University