Spells for Mindfulness: Incantations and Charms to Bring Peace and Positivity Into Your Life (Paperback)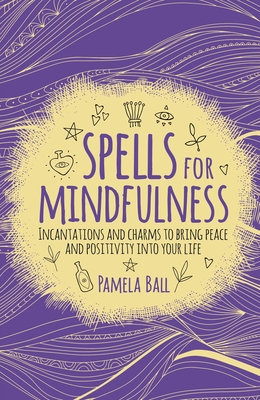 Description
---
The modern world moves a mile a minute, and it can be easy to lose yourself in the madness.
This practical book provides spells, incantations and charms to improve wellbeing and bring peace and positivity into your life. By being in the moment and stopping busy thoughts, mindful spells can be used to purify emotions, enhance confidence, create new opportunities and embrace the miracle of each day. This volume includes 170 spells, on topics such as:
- Healing the body
- Easing a broken heart
- Attracting extra money
- Achieving a dream job
- Cleansing negative energies With inspirational quotations on mindfulness scattered throughout the pages, this spell-book is the perfect antidote to the busy modern world.
About the Author
---
Pamela Ball worked as an author, counsellor, business trainer and therapist in the USA, Switzerland and the UK, spending her long career in personal development and helping others to progress successfully in all aspects of their lives. She also worked as a psychic, her unparalleled powers in this field enabling her to unearth some of the most amazing facts about past and present events not accessible to most people.Some of her best-known titles include 10,000 Dreams Interpreted, The Complete Book of Dreams and Dreaming, and Natural Magic.