The Runner's Bible: Christian Wisdom for Busy Believers - Spiritual Prayers and Lessons; the 1913 Edition (Paperback)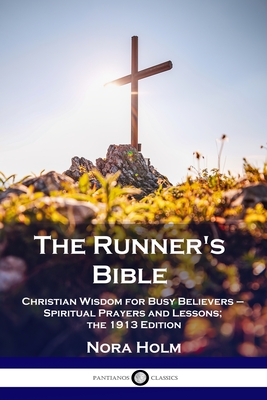 $12.11

Available in our Warehouse: Usually Ships in 3-8 Days
Description
---
The Runner's Bible is a spiritual collection which organizes passages of Bible scripture, that believers may take heart and inspiration from a variety of pertinent topics.
Accompanying the Bible scripture, which are rendered in bold type, are explanations and contributions by the author herself. Nora Holm was a lifelong Christian whose knowledge of scriptural wisdom is deep and resonant. She keenly quotes and incisively annotates the most poignant passages from the Gospels and elsewhere, that believers in need of spiritual counsel may take in some of the most vital aspects of Christianity.
This book consists of prayer material, whereby the reader can mindfully use the advice given when they consult with God. It also contains direct lessons and instruction on Christian topics; examples taken from the Bible, such as remaining mindful yet fearless of evil, trusting in the strength of the Lord, and remaining receptive to wisdom, personal growth and understanding of the complexities of life. This edition derives from the 1913 edition, that the author's efforts be replicated anew.
In all, Nora Holm's book is a superb example of practical lore, deftly compiled and intuitively composed for the modern Christian navigating a complex world.