Undermoney (Compact Disc)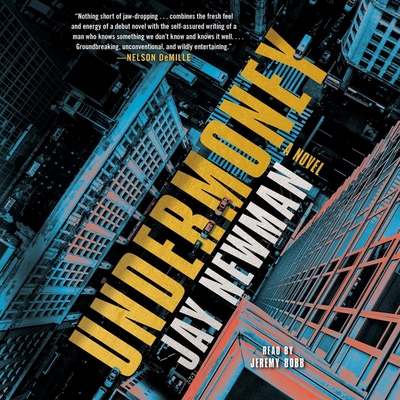 $49.99
This item is not currently available to order.
Description
---
In the bestselling tradition of Jason Matthews's Red Sparrow, an electrifying thriller about a group of American patriots who secretly take over the world's largest dark money operation with the help of a beautiful female CIA agent--written by a seasoned global finance insider.A group of American patriots, all former military, are looking for a way to get their number one choice, Senator Ben Corn, elected president. Corn is a telegenic, perfect candidate--yet harbors secrets that threaten him. The group's goal is to implement their own foreign policy and fundamentally restructure American society. Essential to this scheme is Greta Webb, a sophisticated and beautiful CIA agent who is an expert on how global dark money flows, not to mention skilled in lethal hand-to-hand combat. To achieve their goals, they form dangerous alliances. One is with a woman who manages the largest, and most corrupt, private pool of capital that has ever existed. And another with the brilliant, ruthless founder of Russia's most successful private military company: a mercenary's mercenary, who has ties to Vladimir Putin. He has his eye on Greta Webb--and while she would be wise to avoid him at all costs, she cannot. Journeying across the globe from New York to Washington to Middle Eastern war zones to wine cellars in the French countryside to Putin's private restaurant in St. Petersburg, the group of Americans become enmeshed in this underground world. And as they discover the secret of the dark money's pool's success--which involves manipulating the markets to rake in billions of dollars--they come into ever increasing danger. Ultimately the team of Americans must decide whether their ultimate objectives are worth the cost of ruthlessly sacrificing not just a few but potentially many human lives. Brilliantly told and filled with jaw-dropping action and unforgettable characters, Undermoney offers a savage look at the secret lives of the world's richest people.