Plantation Crisis: Ruptures of Dalit Life in the Indian Tea Belt (Paperback)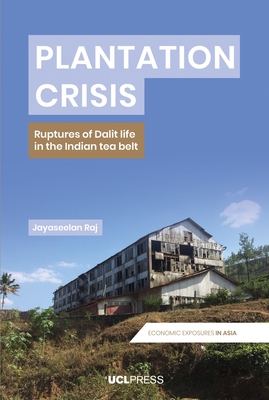 $56.00
This item is not currently available to order.
Description
---
An illuminating and intimate account of the ruptures in life at the bottom of global capitalism and caste hierarchy.

What does the collapse of India's tea industry mean for Dalit workers who have lived, worked, and died on the plantations since the colonial era? Since the mid-1990s, the colonial era plantation system—and its workforce of more than two million people— has faced a series of ruptures stemming from neoliberal economic globalization. In the South Indian state of Kerala, the Dalit workforce is at the forefront of this crisis and its profound effects on their social identity and economic wellbeing. Plantation Crisis offers a complex understanding of how processes of social and political alienation unfold in moments of economic rupture. Based on long-term ethnographic fieldwork in the Peermade and Munnar tea belts, the book analyzes the profound, multidimensional sense of crisis felt by those who are at the bottom of global plantation capitalism. Out of the colonial history of racial capitalism and indentured migration, Plantation Crisis opens our eyes to the collapse of the plantation system in India, and the profound impacts this has on the Dalit workers who lived there for generations.
About the Author
---
Jayaseelan Raj is assistant professor at the Centre for Development Studies, Thiruvananthapuram, India.